Susi Arnott is a documentary film-maker and artist. Broadcast work includes series production and direction (with an emphasis on education), as well as technical credits in camera, sound and editing. Extensive experience in developing countries, with NGOs and/or local governments, has often involved participatory training and collaboration. She's been an Honorary Research Fellow in Anthropology at University of Manchester, and is currently an Honorary Senior Research Fellow at Sussex. Susi's current project Once Upon a Time of the Month involves audio interviews encapsulating the life-course of women from different generations and cultures. Her PhD is in plant science (UCL, 1983).

Sussanah Bowyer is Assistant Director of Research in Practice (RiP). As such, she is operational lead on network engagement and partnership support, and quality assurance and senior editorial lead on all RiP's research-based learning events. She produces monthly research and policy updates, and research scopes and evidence-informed briefings in various formats for a range of audiences. She is also project lead on a range of commissioned research and evaluation activities.

Sara Bragg is a researcher who has worked at the Universities of Brighton, Sussex, London (the Institute of Education) and the Open University. She has researched and written in the areas of child and youth cultures, including digital childhoods; gender, sexualities, consumption; young people as media audiences; student and youth "voice", citizenship and participation; creative and innovative research methods; pedagogies, including the role of media in sex and health education. She is co-author of Researching Everyday Childhoods: Time, Technology and Documentation in a Digital Age (Rachel Thomson, Liam Berriman, Sara Bragg). 2018. London: Bloomsbury. She convened the ESRC seminar series New Practices for New Publics (2015-18) designed to bring together cutting edge thinking in social science with the experiences of civil society organisations, especially those in the community and voluntary sector.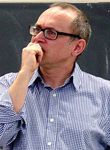 David Buckingham is a researcher, writer and consultant specializing in young people, media and education. He is an Emeritus Professor at Loughborough University, and a Visiting Professor at the Norwegian Centre for Child Research. For many years, he was a Professor of Education at the Institute of Education, University of London, where he was the founder and director of the Centre for the Study of Children, Youth and Media; and subsequently a Professor of Media and Communications at Loughborough University.

Jenny Clifton has held a range of social work practice, social policy and related managerial posts and was a social work lecturer at Sussex for several years. She worked until recently as Principal Policy Adviser for the Children's Commissioner for England, leading and engaging young people in a number of projects concerning child protection and contributing to national policy developments. Her research and writing has focussed on domestic abuse, children's perspectives on safeguarding, and children's rights. Her continuing interests include advocacy for children in care, the extension of support for care leavers and mutual support for parents of adolescents.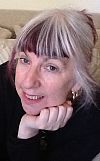 Ros Edwards is Professor of Sociology in the Division of Sociology, Social Policy and Criminology at the University of Southampton, where she is also a co-director of the ESRC National Centre for Research Methods. She is an elected fellow of the Academy of Social Sciences. Ros's area of research interest lies broadly in the field of family studies, including projects on children's understandings of home-school relations, teenage parents' perspectives, and children's experiences of sibling relationships. The latter project has grown into a qualitative longitudinal study following the lives 50 young people for the past decade, looking at their relationships with family and friends. She is a founding and co-editor of the International Journal of Social Research.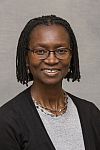 Ann Phoenix is Professor of Psychosocial Studies in the Department of Childhood, Families and Health at the Thomas Coram Research Unit, Institute of Education, University of London.

June Statham is Emerita Professor of Education and Family Support at the Institute of Education, University of London. June has researched and published widely on topics such as earlier intervention, parenting support, child protection, promoting health among children in care, services for disabled children, intensive family interventions, the experiences of unaccompanied asylum seeking young people, and boarding school provision for vulnerable children. Cross-national research has included a review of international perspectives on parenting support and studies of European models of support for young people on the edge of care and of work with parents whose children are placed away from home.

Heinz Sünker is Professor of Social Pedagogy at Bergische Universität, Wuppertal, Germany.

Uma Vennam is Professor of Social Work ar Sri Sri Padmavati Mahila Visvavidyalayam University in Tirupathi, India. She has an MA in Social Work specialising in urban and rural community development from the Tata Institute of Social Sciences in Bombay, and holds a PhD from the University of East Anglia, UK. She has been involved in various projects dealing with poverty alleviation, rural livelihoods, poverty and HIV/AIDS, trafficking of women and children, child labour and Aids Prevention Education Programmes for school children and working with international agencies including the World Bank, DFID, and UNICEF. She is Lead Qualitative Researcher in India for the longitudinal study Young Lives.