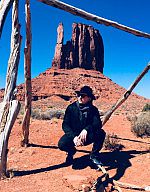 Dr
Tom Wright
Role
I am a specialist in American and British literature and culture of the long nineteenth century. My research interests include the history of rhetoric, public speech and performance, media, and non-fiction aesthetics. I welcome hearing from any prospective MA or PhD students hoping to work on nineteenth century culture, particularly relating to the above themes.
My first book, Lecturing the Atlantic: Speech, Print and an Anglo-American Commons 1830-70 (forthcoming, Oxford University Press) focused on public lecturing as a key performance medium of nineteenth-century culture, and explored the meanings of tours by American, British and Irish performers such as Frederick Douglass, Lola Montez, Ralph Waldo Emerson and William Makepeace Thackeray. I am also the editor of a collection of essays on popular lecturing entitled The Cosmopolitan Lyceum: Lecture Culture and the Globe in Nineteenth-Century America (University of Massachusetts Press, 2013).
In addition, I have published essays on Thomas Carlyle, Bayard Taylor, Herman Melville, Edgar Allan Poe, the painter Richard Caton Woodville and about the teaching of oratory. You can read the full range of my research here.
Current Projects
- A volume on 'Orality' for the Routledge Critical Idiom series, surveying the history of spoken word as literature.
- An edited athology for Edinburgh University Press entitled Transatlantic Rhetoric: A Speechmaking Anthology 1776-1914
- An article on the Chicagoan anarchist orator Lucy Parsons and her interactions with William Morris in 1880s London.
Biography
I was educated at UCL (BA) and Cambridge (MPhil, PhD) and won a Kennedy Scholarship for graduate study at Harvard. Before joining Sussex in 2012, I held lectureships at Oxford and UEA, and a postdoctoral fellowship at Edinburgh. In the US, I have held a research fellowship at the Boston Athenaeum, and a Fulbright Fellowship in Chicago. I am a regular contributor to the Times Literary Supplement, and a co-founder of the British Association for Nineteenth-Century Americanists, which organises regular research activities, reading groups, and a biennial conference. The very bored can read my CV here.