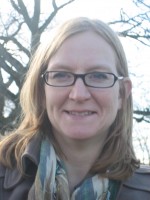 Dr
Catherine Packham
Biography
BA(Hons) Oxford, MA (Critical Theory) Sussex, PhD Cambridge
I have been teaching at Sussex since 2006; prior to this, I worked as Lecturer in Eighteenth-Century Literature at Leeds University. I've also taught in the department of English at Leicester University, and have been a visiting Lecturer at Nottingham University.
Role
Senior Lecturer in English
My research addresses the inter-relations of philosophy, natural philosophy, and political economy in the eighteenth century, together with their connections with literary culture. In the past this work has focused on the writings of the eighteenth-century moral philosopher and political economist, Adam Smith, in the context of the natural philosophy of the period. More recently, I have written a study of vitalism in the long eighteenth century: Eighteenth-Century Vitalism: Bodies, Culture, Politics (Palgrave, 2012). This book traces the persistent presence of a language of vital nature in eighteenth-century science, literature and philosophical writing: in moral philosophy, theories of sensibility and political economy, and in the radical journalism and women's writing of the 1790s. The book explores the influence of the Scottish vitalist physiology of Robert Whytt and others on writers and thinkers as diverse as Adam Smith, David Hume, Erasmus Darwin, John Hunter, John Thelwall and Mary Wollstonecraft. It shows the centrality of vitalism to eighteenth-century accounts of the body, nature, matter and life, and offers a new way of understanding the relationship between eighteenth-century science and culture and that of the Romantic period. To date, vitalism has most usually been associated with Romantic theories of nature, but my book shows how the supposition of a 'vital principle' or life-force recurred throughout eighteenth-century natural philosophy, to counter the inadequacy of mechanism for an understanding of natural life.
As should be clear from the above, I have a particular interest in the philosophical writings of the Scottish Enlightenment. I have published articles on Hume and the blind poet Thomas Blacklock, as well as on the history of the term 'imagination' in this context. Recent activities include invitations to speak at the 'Function of Poetry in the Scottish Enlightenment' seminar series at St. Andrews and King's College, Cambridge (2010-11), and at an ESRC-funded workshop on 'Rhetorics of Moderation' at the University of Edinburgh (2011). Publications related to these events are forthcoming, as, respectively: 'Wordsworth, Poetry and the Science of Man in Enlightenment Scotland' in The Poetic Enlightenment: Poetry and Human Science, 1650-1820 eds. Tom Jones and Rowan Boyson (Pickering and Chatto, 2013), and 'Cicero's ears, or eloquence in the age of politeness: oratory, moderation, and the sublime in Enlightenment Scotland', Eighteenth-Century Studies, 46:4 (2013). I was an invited speaker at a conference on 'Systems of Life: Economies, Politics, and the Biological Sciences, 1750-1850', held at the Huntington Library and Occidental College, California, in November 2012, where I spoke on Smith and vitalism.
I currently hold a Leverhulme Research Fellowship, awarded for a project on Mary Wollstonecraft and the writing of political economy, to be held for 12 months from September 2012. An initial paper on Wollstonecraft in this context, 'Domesticity, Objects and Idleness', has already appeared in the journal Women's Writing. Finally, together with Professor Vivien Jones (University of Leeds), I am co-writing a book on Jane Austen, to be published by Oxford University Press.
Teaching 2012-13
I am on Leverhulme-funded research leave from September 2012 - August 2013.
In previous years I have taught the following modules:
Year 1: Texts in Time 1 and 2 (module convenor)
Year 2: Sense and Sexuality: Women and Writing in the Eighteenth Century ; English Literature 1640-1750
Year 3: Special Subject: Sexual Difference ; Special Author: Eliza Haywood
MA Option: The History of Domesticity: Literature, Public and Private, 1700-1800