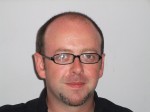 Dr
William McEvoy
Biography
Before joining Sussex in 2004, I taught Drama and Comparative Literature at University College London and English at the University of Paris 3, Sorbonne-Nouvelle.
Prior to that, I was a post-doctoral researcher at the University of Southampton in 2004 on a marvellous EU-funded project about the training of secondary school teachers.
My PhD at UCL was on site-specific performance, theory and critical writing.
I studied for an MA in Comparative Literature and Translation Studies at University College London and did my BA in English, with a diploma in French, at the University of Cambridge.
I've been a theatre reviewer for The Stage newspaper since 1997 and was one of their Edinburgh festival reviewers between 2001-2009, leading the team and chairing and co-presenting the Stage Awards for Acting Excellence in 2008 and 2009. I've also reviewed live theatre and theatre criticism for the TLS and Sunday Telegraph, as well as regularly reviewing theatre theory, history and criticism for New Theatre Quarterly.
Research
Recently Published
William McEvoy and Ian McHugh (2016) 'Rewriting the script: the impact of the development and rehearsal process on Ian McHugh's play How to curse (2007)'. Contemporary Theatre Review. ISSN 1048-6801
William McEvoy (2016) Performative criticism and creative critical writing. In: Duska Radosavljevic (ed.), Theatre Criticism. Changing Landscapes. (Bloomsbury: London and New York).
Role
Senior Lecturer in Drama and English
Member of Graduate Committee