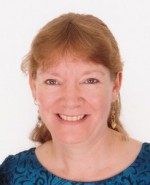 Dr
Lynne Cahill
Biography
I have spent most of my academic career at Sussex, having arrived here in the 1980s to study Linguistics and Cognitive Studies as an undergraduate. I followed this with an MA in Cognitive Studies and a DPhil in Computational Linguistics. I have worked on a range of research projects at Sussex and Brighton universities and taught linguistics at both. Currently I work half time doing research at Brighton and half time teaching at Sussex.
Role
I am teaching Approaches to Pronunciation and the masters course, Researching Language in Use, in TB1 and Language in Mind and Brain and part of History of English II, as well as supervising Research Projects in TB2.
My research interests lie mainly in the areas of morphology, phonology, orthography and the lexicon. I have worked largely on the Germanic languages, but I have interests in language families that show apparently very different types of morphology such as the Semitic languages. Much of my work is computational, but with a firm emphasis on theoretical linguistic questions. Recent funded projects I have worked on have looked at the relationship between orthography, phonology and morphology in English, German, Dutch and Arabic. I am currently developing lexicons for Latin and Medieval Legal English on the ChartEx project (www.chartex.org).
TB1: Approaches to Pronunciation (Q1073) and Researching Language in Use (817Q1A)
TB2: Language in Mind and Brain (Q3159), History of English II (Q1080) and Research Project (Q1013).
My office hours in the Autumn term are Mondays 10.00 - 11.00am.
Student Consultation
My office hour this term (Spring 2013) is currently Thursdays, 11-12am. If you need to see me at other times, please email me.