The Centre for Inquiry and Research in Cognition, Learning and Teaching (CIRCLETS), which resides within the Department of Education, was launched on 16 June 2008.
CIRCLETS' research focuses on teaching and learning in UK schooling related contexts. The centre's strong links with Initial Teacher Education (ITE) courses mean that it has exceptional expertise in practitioner enquiry in primary, secondary and in further education, as well as in teacher's professional development.
The research centre's members have a strong commitment to enhancing research capacity, including the development of appropriate and innovative research methodologies. See Current research for details of current research being undertaken within the centre.
CIRCLETS also contributes to the School of Education and Social Work's open seminar series to which all researchers and practitioners are welcome - be they CIRCLETS members, students studying within the School of Education and Social Work or the wider university, or interested parties outside of the university (teachers, education practitioners, social workers, etc).
_______________________________________________________________
CIRCLETS News
March 2013
T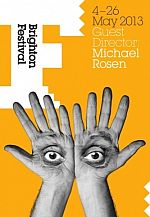 he Guardian Education Debate: Progress or Disaster
The Government claims that its education reforms are designed to ensure 'that every parent has the choice of a good local state school for thie child, teachers have the powers they need to keep discipline in the classroom, and the exams system is rigorous, respected and on a par with the world's best.' But what is the reality? In what promises to be a lively discussion, Guardian columnist Polly Toynbee chairs a panel that includes Melissa Benn, author of Schools Wars - the Battle for Britain's Education; Cambridge academic Professor Bruce Alexander; and our guest director Michael Rosen.
Date: Sunday 12th May
Time: 8pm
Venue: Brighton Dome Corn Exchange
Admission Fee: £10
Part of the Brighton Festival