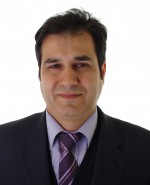 Dr
Javad Izadi Zadeh Darjezi
Biography
Javad completed his PhD at the University of Sussex. He joined the School of Business, Management and Economics at the University of Sussex in October 2010 as a tutor in Accounting and Finance. Also he jointed to Aberystwyth University as a visiting lecturer in Accounting and Finance in 2013.
In 2011 Javad awarded a visiting scholarship by the University of Sydney. He has previously worked at Azad Universities (2001-2009) as a lecturer in Accounting as well as in private sector Accounting and consulting.
His research interests span all aspects of Accounting and Finance, but focus particularly on Financial accounting reports and stock returns.
Role
Post: Associate Tutor (Business and Management)
Community and Business