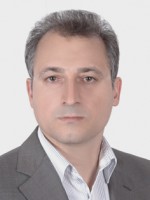 Dr
Mahmoud Lari Dashtbayaz
Biography
Dr. Mahmoud Lari has recently completed his PhD in Accounting and Finance at the school of Business, Economy and Management at the University of Sussex; He was a lecturer at Azad University in Iran, having more than ten years professional experience as an accountant and financial manager in several manufacturing companies in Iran. During the PhD studies, he was working in the UK as a class tutor (on postgraduate classes with 40-60 students) at University of Sussex where he completed his PhD.
Dr Mahmoud Lari has held the post of Tutorial Fellow at the University of Sussex since 2011. He has taught several courses including Accounting and Finance for Managers, Business Analysis Report, Corporate and International Finance, Financial and Managerial Accounting for Decision Making, Financial Markets and Financial Instruments and Banking and Financial Institutions; also he has supervised several master students. He has presented his working papers at numerous conferences. He has gained considerable experience using large financial data sets and applying statistical tests with STATA.
Role
Tutorial Fellow (Business and Management- Accounting)
Finacial Accounting and Management Accounting
Bagheri , Akbar, Bagheri Geigal , Oveis and Lari, Mahmoud (2013) Investigating the relationship between the price to earnings ratio with the return of adjusted stock in capital market of Iran. Research Journal of Applied Sciences, Engineering and Technology, 5 (17). pp. 4411-4414. ISSN 2040-7467
Lari Dashtbayaz, Mahmoud (2012) Cash flow accounting and the cost of debt. In: 35th Annual Congress of the European Accounting Association, 9-11 May 2012 , Ljubljana, Slovenia.