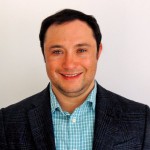 Mr
Rafael Parra-Pena Somoza
Biography
Rafael Isidro Parra-Peña S. is finishing the PhD in Economics at the University of Sussex, in Brighton, United Kingdom, where he has submitted his doctoral thesis "Three Essays on the Economics of Conflict in Colombia" in January 2018. He also has a Master of Arts in International Economics from the University of Sussex (2008), another Master (2005) and an Undergraduate Degree in Economics (2003) from the Universidad de los Andes in Bogotá, Colombia.
Mr. Parra-Peña is currently Director of the Directorate of Sustainable Rural Development (DDRS) of the National Planning Department (DNP), Government of Colombia. He has previously served as Executive Director of the Center for Regional Coffee and Business Studies (CRECE), Public Policy Economist at the International Center for Tropical Agriculture (CIAT), Consultant Economist of the International Finance Corporation (IFC- member of the World Bank Group) in Washington DC, and in the Economic Commission for Latin America and the Caribbean (ECLAC) of the United Nations, in the offices of Santiago de Chile and in Bogotá, Colombia. Rafael has also been a consultant for the United Nations Development Program (UNDP) and the National Planning Department (DNP). Also he has served as lecturer of the Faculty of Economics at the University of the Andes.

Finally, Mr. Parra-Peña has several publications that can be found on the web.
Proficient in English, Spanish and bit of Italian.

Major achievements: I produced competitiveness report of Colombian regions and cities "Escalafón de la competitividad de los departamentos en Colombia" and "Metrópolis de Colombia: aglomeraciones y desarrollo" of ECLAC. I have been part of the World Bank team that produced a Subnational Doing Business report for Colombia.


Role
PhD student in Economics