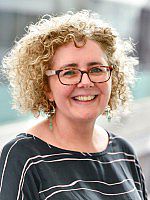 Dr
Julie Litchfield
Biography
I am a Senior Lecturer in the Department of Economics, specialising in development economics.
Role
Senior Lecturer.
I am also affiliated to the Poverty Research Unit at Sussex and to the Sussex Centre for Migration Research
The main themes of my research are poverty, inequality and income distribution divided into three strands: the meaning and measurement of poverty and inequality, including statistical analyses of welfare distributions in developing and developed countries; the analysis of the causes of poverty and inequality, and the analysis of poverty dynamics in the context of economic policy reform, the latter two being focused on developing countries. I have recently completed a three-year DfID-funded research project on trade reform and poverty dynamics in Zambia, China and Vietnam, an analysis of Inequality in Latin America and am member of the Sussex Development Research Centre on Migration, Poverty and Development. Current research includes analysis of the relationship between conflict and poverty with the MICROCON research centre and work on migration and poverty in Albania.
Beween 2009 and 2013 I was on secondment to DFID as Senior Research Fellow working in the Growth Research Team on agriculture and conflict.
I teach half of Development Economics 1 for the Msc Development Economics. At undergraduate level I organise the third year Statistics Projects and Applied Eocnomic Dissertations, and I also teach in the International Development department.
I currently supervise DPhil students in Economics and Development Studies on poverty related topics: agriculture and poverty in Tanzania; poverty dynamics in Peru; poverty and inequality in Mexico and Chile; social networks in Zambia; migrant remittances in the Middle East; insurance and risk in India; agricultural commercialisation and poverty in Ghana; violence and inequality in Venezuela; and poverty, livelihoods and risk in Nigeria.
Monday 12:00-13:00 (please email me with queries if you can't see me during my regular session, or email me if you need to see me outside of my regular drop-in session. My office hour on 9 Dec is cancelled because I am attending another meeting. Please email me if urgent.)