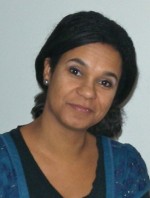 Dr
Pamela Kea
Post:
Senior Lecturer in Anthropology (Anthropology, Sussex Centre for Migration Research)
Other posts:
Lecturer in Anthropology (International Development)
Location:
Arts C C248
Email:
P.J.Kea@sussex.ac.uk

Telephone numbers
Internal:
7473
UK:
01273 877473
International:
+44 1273 877473

Research expertise:
download vCarddownload vCard to your mobile
Biography
Pamela is a senior lecturer in Anthropology. She has a BA in French literature and Development Studies from Smith College, an M.Sc. in Social Anthropology from UCL and a Ph.D. in Social Anthropology from the School of Oriental and African Studies, London (2001). After completing her doctorate, she worked as a research officer at The Gender Institute, London School of Economics and an associate tutor at The Open University, arriving at Sussex in 2003. She was an ESRC postdoctoral research fellow in the Department of Anthropology from 2004 to 2005.
Role
Senior Lecturer in Social Anthropology
My research interests fall into three main areas: gender, the social relations of agrarian production, mobile livelihoods and West African political and moral economy; the sociality of transnational connections, global households, children, vernacular photography, and the anthropology of affect; and West African female asylum seekers, the politics of asylum, and the aesthetics of recognition. I have recently carried out British Academy funded research on West African female asylum seekers' experiences of claiming asylum in the United Kingdom. I am currently working on a Rockefeller funded project on West African children in Britain who are sent back to West Africa for care and education. The project examines the way in which the domestic is reconfigured and a sense of family and emotional intimacy are (re) produced and maintained through the use of technology, with a particular focus on vernacular photography.
SELECTED PUBLICATIONS:
Books
Land, Labour and Entrustment: West African Female Farmers and the Politics of Difference (Brill 2010).
Journal Articles
(2013) Producing Victim Identities: Female Genital Cutting and the Politics of Asylum Claims in the United Kingdom. Identities, 20 (1). pp. 96-113. ISSN 1070-289X
(2013) 'The complexity of an enduring relationship': gender, generation and the moral economy of the Gambian Mandinka household. Journal of the Royal Anthropological Institute, 19 (1). pp. 102-119. ISSN 1467-9655
(2012) Becoming Local Citizens: Senegalese Female Migrants and Agrarian Clientelism in The Gambia. African Studies Quarterly, 13 (3). pp. 1-21. ISSN 2152-2448
(2007) Girl Farm Labour and Double-shift Schooling in The Gambia: the Paradox of Development Intervention. Canadian Journal of African Studies / Revue Canadienne des Etudes Africaines. 41 (2): 258-288.
(2004) Maintaining Difference and Managing Change: Female agrarian clientelist relations in a Gambian Community. Africa, 74 (3). pp. 361-382. ISSN 0001-9720

Current DPhil Students
Mamdouh Fadil - Youth and Education in Egypt
Andrew Lipinski - Migration and the Politics of food in Dakar
Maureen Baziwe - Gender and land rights in Uganda
Veronika Talviste - Internally displaced female adolescents in Columbia
Zahra Rasouli - Female entrepeneurship in Afghanistan
Lorena Guzman - Child migrants in Mexico
Recent DPhil Students
Katrin Maier - Nigerian Pentacostals in London
Prosper Asima - Ghanaian migrants in the UK (Awarded 2011)
AUTUMN TERM
Key Issues in Gender and Development (MA Gender and Development)
Gender Analysis and Theoretical Perspectives (MA Gender and Development)
SPRING AND SUMMER TERMS
Gender Across Cultures (UG, 1st Year)
Gender and Development (UG, 2nd Year)
Anthropology of Relatedness and Kinship (UG, 1st Year)
Race, Ethnicity and Identity (UG, 3rd Year)
Issues in Development(UG, 1st Year)
Doing Gender and Development (MA Gender and Development)