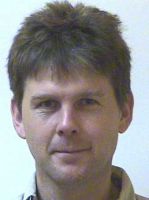 Prof
James Fairhead
Biography
Before his appointment as Chair in Social Anthropology at Sussex in 2001, James Fairhead was Reader in Social Anthropology at SOAS, University of London and, earlier still, Lecturer in Anthropology and Development at Oxford (Queen Elizabeth House). He has an MA and PhD in Anthropology from SOAS, and BA in Agricultural and Forestry Sciences from Oxford.
James has been a member of the ESRC Strategic Research Board and the ESRC International Committee. He has recently acted as Chair of the joint ESRC/DfID funding scheme and its advistory committee He has been a member of the governing bodies of the University of Sussex (Council) and of the Royal Anthropological Institute (Council). He is currently Chair of the Association of Social Anthropolgists.
James Fairhead's research has unfolded in several phases. It began with doctoral fieldwork (1986-9) in the eastern Democratic Republic of Congo (DRC), focusing on questions of fertility and health, although focusing less on people than on soils and plants. Whilst still writing about DRC and its conflicts, in 1991 he began a second phase of research focusing on agro-ecology and vegetation management in the Republic of Guinea. This led to a trilogy of books examining how environmental sciences and policy engage with the lives and perspectives of land users, considering disjunctures between them. The first (Misreading the African Landscape) focuses on one part of Guinea; the second (Reframing Deforestation) focuses on the West African forest zone more generally, and the third (Science, Society and Power) examines the forces shaping the conduct of environmental science, comparing how these forces play out in West Africa and the Caribbean. Interest in the anthropology of science and of health informs a third phase of research, begun in 2002 which examines how immunization research and policy unfolds in relation to the social worlds of West Africa (Guinea and The Gambia) and the UK. His recent book Vaccine Anxietes draws this work together. Alongside anthropological fieldwork, Fairhead also writes on the broader social and environmental history of the regions, including the major source book: African American Exploration of West Africa. His current research builds on these themes. Firstly, he is developing research on mining and society in contemporary Africa. Secondly, he is researching the importance of on-going interdisciplinary work on Amazonian soils (Terra Preta) for humid West Africa. Thirdly he is researching the 19th century history of anthropology in its engagement with Liberia.
A 40 minute TV documentary 'Second Nature' profiles the research that Fairhead profiled in 'Misreading the African Landscape'.
http://www.youtube.com/watch?v=TgsRnGmI3UU


Research Supervision

James is keen to supervise enthusiastic doctoral students developing original research ideas. He is particularly suited to supervise those seeking to research on agro-ecological and environmental knowledge, practices, policy and history, whether in Africa or the Caribbean, but extending to Amazonia; west and central African society, transformation, 'development' and conflict including (but not necessarily limited to) the relations with development agencies, and mining interests; health practices, research and policy - principally in Africa.

Current Doctoral Students:

James Fraser - The Dark earth phenomenon: sustainable agriculture for Amazonia and beyond (Leverhulme)
Genner Llanez-Ortiz - Indigenous universities and the Construction of interculturality: The case of UCI-Red in the Yucatan, Mexico (Mexican National Scholarship)
Anita Nayar - Medicinal plants in Ayurvedic systems of healing in Kerala, South India (Wenner-Grenn)
Dinah Rajak - Anglo-American corporate social responsibility
Kathy Riley - People's experiences of participation in a Cuban neighbourhood (ESRC)
Caroline Wilson - Commoditization of health provisions in Kerala (ESRC)
Lowell Woodcock - The environmental history of Tobago: globalisation and development in crisis 1763-2005 (Leverhulme)

Recent Doctoral Students:

Elizabeth Hartmann - Strategic Scarcity: the origins and impact of environmental conflict ideas (awarded 2002)
Nicole Blum - The social shaping of environmental education: policy and practice in Menteverde, Costa Rica (awarded 2005)
Pauline Von Hellermann - Things fall apart? A political ecology of 20th century forest management in Edo state, Southern Nigeria (awarded 2005)
Serge Elie - The waning of a pastoralist community: an ethnographic exploration of Soquotra as a transitional social formation (awarded 2006)
Deborah Simpson - Civil society in the 'new' South Africa: from critique to collaboration (awarded 2006)
Rebecca Prentice - 'Thiefing a chance': Garment work and the production of flexibility in Trinidad (awarded 2007)
Laura Lauzzana - The politics of local knowledge and communication: seed systems, gender and development in Dodoma and Singida regions, Tanzania (awarded 2007)
Fairhead, James, Leach, Melissa and Scoones, Ian (2012) Green grabbing: a new appropriation of nature? Journal of Peasant Studies, 39 (2). pp. 237-261. ISSN 0306-6150
Fairhead, James, Leach, Melissa and Fraser, James (2012) Green grabs and biochar: revaluing African soils and farming in the new carbon economy. The Journal of Peasant Studies, 39 (2). pp. 285-307. ISSN 0306-6150
Leach, Melissa and Fairhead, James (2011) Being 'with Medical Research Council': infant care and the social meanings of cohort membership in Gambia's plural therapeutic landscapes. In: Evidence, ethos and experiment : the anthropology and history of medical research in Africa. Berghahn Series . Berghahn Books, New York; Oxford, pp. 77-98. ISBN 9780857450920
Fairhead, James (2010) Historical dimensions to the militatisation of refugee camps on the Guinea-Liberian border: Kouankan and mandinka ethnogenisis. In: The Powerful Presence of the Past: Integration and Conflict Along the Upper Guinea Coast. African Social Studies Series (24). Brill Academic Publishers. ISBN 9789004190009
Fairhead, James (2010) Kuankan and the Guinea-Liberian border. In: The Powerful Presence of the Past: Integration and Conflict Along the Upper Guinea Coast. Brill. ISBN 9789004190009
Fairhead, J and Leach, M (2009) Amazonian Dark Earths in Africa? In: Amazonian Dark Earths: Wim Sombroek's vision. Springer , Dordrecht; London, pp. 265-278. ISBN 978-1-4020-9030-1
Leach, Melissa A, Fairhead, James R, Millimouno, Dominique and Diallo, Alpha Ahmadou (2008) New therapeutic landscapes in Africa: parental categories and practices in seeking infant health in the Republic of Guinea. Social Science and Medicine, 66 (10). pp. 2157-2167. ISSN 0277-9536
Fairhead, James and Leach, Melissa (2007) Vaccine Anxieties: Global Science, Child Health and Society. Science in Society . Taylor & Francis, London. ISBN 9781844073702
Fairhead, James, Leach, Melissa and Small, Mary (2006) Where techno-science meets poverty: Medical research and the economy of blood in The Gambia, West Africa. Social Science and Medicine, 63 (4). pp. 1109-1120. ISSN 0277-9536
Fairhead, James (2005) Transnational dimensions to environmental resource dynamics: modes of governance and local resource management in Eastern DRC. In: Beyond Territory and Scarcity: Exploring Conflicts Over Natural Resource Management. Nordiska Afrikainstitutet, Sweden, pp. 195-215. ISBN 9789171065407
Fairhead, James, Geysbeek, Tim, Holsoe, Svend E and Leach, Melissa, eds. (2003) African-American Exploration in West Africa: Four Nineteenth-Century Diaries. Indiana University Press. ISBN 0253341949
Fairhead, James and Leach, Melissa (2003) Termites, society and ecology: perspectives from West Africa. In: Insects in oral literature and traditions. Peeters: Leuven. ISBN 2-87723-721-4
Fairhead, James and Leach, Melissa (2003) Science, Society and Power: Environmental Knowledge and Policy in West Africa and the Caribbean. Cambridge University Press, Cambridge, UK. ISBN 9780521535663
Leach, Melissa and Fairhead, James (2002) Manners of contestation: `Citizen Science' and Indigenous Knowledge in West Africa and the Caribbean. International Social Science Journal, 173. p. 14.
Fairhead, James (2001) International Dimensions of Conflict Over Natural and Environmental Resources. In: Violent environments. Cornell University Press, pp. 213-236. ISBN 9780801438714
Fairhead, James and Leach, Melissa, eds. (1998) Reframing Deforestation: Global Analyses and Local Realities: Studies in West Africa. Global Environmental Change Series . Routledge. ISBN 9780415185912
Fairhead, James and Leach, Melissa (1996) Misreading the African Landscape: Society and Ecology in a Forest-Savanna Mosaic. African Studies . Cambridge University Press, Cambridge. ISBN 9780521564991