Love your life after uni...
Monday 4 - Thursday 7 June 2018
Do you have a plan for after Sussex or are you still not sure what to do next?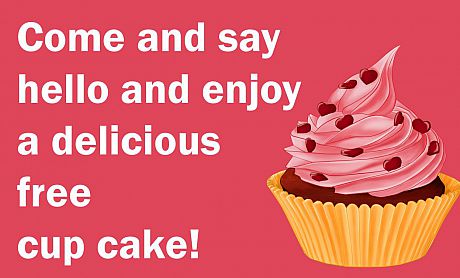 Either way, come along to Love your life after uni - we're putting on 4 days of events to get you feeling confident about life after Sussex. Whether you want to simply drop-in to our Careers Marquee in Library Square for general advice with a Careers Consultant and enjoy a free cupcake, or join the Leadership Training Day, we have something for you! Take a look at our programme of events aimed at those leaving Sussex this summer, but all students are welcome to attend.
Mini Careers Fair
Wednesday 6 June 12:00 - 15:00
A chance to talk one-to-one with employers and training providers who still have opportunities and jobs available for finalists, recent graduates and masters students. Some employers will also be offering placements, summer jobs and part-time work.
Mini Careers Fair - Who is coming?

See below for the employers who will be there to meet you at the Mini Careers Fair. Click on the company name to view their full CareerHub profile and current opportunities.
Please note that opportunities are open to all degrees unless stated otherwise.

BDO UK provides tax, audit and assurance, advisory and business outsourcing services to companies across all sectors of the economy.

BDO offers Graduate Programmes in a range of exciting business areas.
Website: www.bdo.co.uk/careers
Opportunities: Graduate vacancies in Finance. Targeting Postgraduate degrees.

Brandwatch is the world's leading social intelligence company, with world-leading people at the heart of it. Our teams build intelligent software solutions that meet the needs of over 1,200 forward-thinking businesses, including Unilever, Whirlpool, British Airways, Walmart and Dell.
Website: www.brandwatch.com/
Opportunities: Graduate opportunities in Engineering and Sales

Brighton & Hove is a city of vibrant culture, rich heritage, and diverse communities. We believe in creating a work environment where everyone supports each other to develop, learn and achieve their full potential. Our employees should reflect the city's diverse communities. We want you to bring your different views and experiences. Working for us means that you're able to play your part in making the city a fantastic place to live, work and visit. The people we employ are our biggest asset. Your creativity, ambition, skills and experience enable our global city to thrive.
Website: www.brighton-hove.gov.uk
Opportunities: Summer, part-time and full-time roles in Finance, Healthcare, HR, IT and Teaching.

At Brighton Journalist Works you study and work like a journalist from day one. The moment you begin we are there to help you unearth stories and pitch them to newsdesks. There is nothing quite like seeing your name on a byline. Just ask any of our students who have had stories published in newspapers and on websites within days of starting at BJW.

Most importantly, our Fast Track and part-time courses are accredited by the National Council for the Training of Journalists, the industry's training regulator. The NCTJ certificate is the seal of approval employers want to see. It tells them you have the multimedia skills needed for today's fast-changing industry and you are serious about journalism.
Website: www.journalistworks.co.uk
Opportunities: Masters and Diploma courses in Journalism

Bullhorn® web-based software and services improve the way employees and employers come together. For 15 years our innovations have powered the recruiting and staffing operations of fast-growing start-ups up through the world's largest employment brands. Headquartered in Boston, Massachusetts with offices in London, Brighton, St. Louis, Richmond, Vancouver and Sydney, Bullhorn's recruiting ATS/CRM and social recruiting products serve more than 350,000 users across 150 countries.
Website: www.bullhorn.com/uk/
Opportunities: Graduate vacancies in IT, Web Development and Technical Support.

CHASE is one of the UK's leading employers of Pharmaceutical and Healthcare Graduate Medical Sales Representatives. We work closely with the UK's leading Universities and are always seeking new Graduate talent. Our experienced team will offer you support and guidance with assessment techniques as well as expert advice on relevant research and interview preparation.
Website: www.chasepeople.com
Opportunities: Graduate vacancies in Sales, Science/Research

Concordia is a charity committed to support intercultural understanding and international peace through volunteering. We provide affordable programmes that make a real difference to local communities and the people joining in our projects. We believe volunteering is an experience in which no one is left unchanged, developing active citizenship where everyone is included and participate to their own capacity.
Concordia's mission is to enable cross-cultural understanding and friendship by providing people with quality opportunities for international volunteering, work experience, education and training.
Website: http://www.concordiavolunteers.org.uk/
Opportunities: International volunteering

The Digital Accelerator will provide you with a free digital skills diploma worth £2,600. The 3 week immersive course will equip you with an essential tool kit of digital and creative skills that our employers demand, helping you to create an impressive portfolio of work that will make you the stand-out applicant for any hiring manager.

We work with hundreds of great companies across Brighton and Sussex and the course will help you to secure an exciting new job or apprenticeship. In addition the Careers Centre will be providing details on exclusive job vacancies only available to Sussex University graduates.

Website: creativeprocessdigital.com/about-us/
Opportunities: Digital and technical training course


When you register with Get into Teaching, we'll help you with everything from keeping you updated with the latest information on financial support, arranging school experience, to preparing a strong application to teacher training.


Wesbite: getintoteaching.education.gov.uk
Opportunities: Graduate teaching training

Inditex comprises of eight brands: Zara, Pull&Bear, Massimo Dutti, Bershka, Stradivarius, Oysho, Zara Home and Uterqüe. We have more than 7.000 stores in 91 markets. We have a variety of retail roles availability in stores nation wide.
Webiste: www.inditexcareers.com
Opportunities: Summer jobs, part-time postions in Retail and Sales

Inspire is an independent agency specialising in Rec 2 Rec.

Inspire was created to bring a new level of professionalism into the Rec2Rec Market. We offer a personalized service that we believe is unrivalled in our market. We pride ourselves on providing a knowledgeable and honest recruitment experience for both our clients and candidates.
Website: www.inspirerec2rec.com
Opportunities: Graduate vacancies in Sales

Jellyfish is a full service digital marketing agency ranked in The Sunday Times International Track 200.
Website: www.jellyfish.co.uk/
Opportunities: Graduate vacancies in Marketing

Together is power.
We believe that no one person, product, or organization can fight cybercrime alone. It's why we rebuilt McAfee around the idea of working together. People working together. Products working together. Organizations and industries working together. Our goal is to spread this collaborative attitude to our customers, partners, even competitors. All uniting to overcome the greatest challenge of the digital age—cybercrime—and making the connected world more secure.

Our Brighton development centre is where we build our market-leading data protection solutions, and is a centre of excellence around encryption technologies.
Website: https://www.mcafee.com/uk/about-us.aspx
Opportunities: Graduate vacancies for Engineering, Informatics and Computer Science degrees.

Manpower is the global leader in contingent and permanent recruitment workforce solutions. It is part of ManpowerGroup, the world leader in innovative workforce solutions, which creates and delivers high-impact solutions that enable clients to achieve their business goals and enhance their competitiveness.

With a network of offices in cities across the country, Manpower has provided organisations in the UK with a continuum of staffing solutions from the incidental to the strategic for 55 years, working with businesses such as BT, IBM, Royal Mail and Xerox to help them win.
Website: www.manpowergroup.co.uk
Opportunities: One-year placements, on-going assignments in Finance, Sales and Customer Service

Momenta are a market leading resourcing firm working with Financial Services. With over 20 years' experience providing people to a wide range of projects as contractors or on graduate schemes.
Website: www.momentagroup.com
Opportunities: Graduate opportunities in Finance

Premier Pathways is an innovative graduate teacher training programme which unites schools, training providers and education specialists in developing outstanding new teachers. Our salaried, school-centered route combines extensive support with exceptional resources in providing graduates with an enjoyable and manageable transition into a rewarding career within education. Extended over 2 years and with zero tuition costs, our unique approach to gaining your PGCE and QTS will see you join one-school environment of your own choosing within a teaching support role and progress towards greater teaching responsibility at a pace that suits you.
Website: premierpathways.co.uk/
Opportunities: Graduate teacher training vacancies



Since 2002, thousands of graduates have joined the LDP in schools across England and Wales and helped change the lives of more than a million young people in low-income communities. Teach First strongly believe that your background shouldn't dictate your destiny and that everyone should have an equal chance to succeed.

What Teach First offer:
• A two-year school-based teacher training programme
• A paid salary from day one in the classroom; a full-time, paid position for a minimum of two years
• A fully-funded PGDE, worth double the credits of a PGCE and 120 credits towards a Master qualification which you can top up to at the end
• Unparalleled career support during and after the programme, which enables you to progress quickly in school leadership, education policy, social enterprise and other fields.
Website: graduate.teachfirst.org.uk
Opportunities: Graduate teacher training vacancies

Travelopia is at the forefront of global travel for those wanting something distinctive. We are the only collection of travel brands of this kind in the world – our portfolio is exclusively focused on specialist travel.
Website: www.travelopia.com/
Opportunities: Graduate, one-year placements and part-time positions in Advertising, PR, Communications, IT, Marketing, Sales.

Masters and PhD study opportunities at the University of Sussex
Website: www.sussex.ac.uk/study/masters/courses

Unlocked is a unique two-year leadership development programme aimed at training graduates to become inspirational and supportive leaders. Serving as a prison officer, you'll build these skills through a bespoke training programme, alongside working with prisoners to identify and implement actions and strategies that will help them break the cycle of reoffending. You will work towards a fully funded Master's in Leadership and Custodial Environments and have the opportunity to contribute to and influence policy on prison reform.

Unlocked is a charity, established with the explicit aim of attracting high-calibre graduate talent to work in the UK prison service and inject new ideas, insights and energy into the rehabilitation of prisons: to lead subtle changes on the inside that deliver huge benefits on the outside.
Website: www.unlockedgrads.org
Opportunities: Graduate and summer work
What's on in Love your life week?
From Monday - Wednesday drop in to the Careers Marquee in Library Square to see a Careers Consultant one-to-one about anything Career related from job search and CV reviews to "help I don't know what to do after Sussex!". No need to book.
---
Monday 4 June
Careers Drop-in
10:00 - 16:00, Careers Marquee in Library Square
Postgraduate Scholarships drop-in
12:00 – 14:00, Careers Marquee in Library Square
---
Tuesday 5 June
Careers Drop-in
10:00 - 16:00, Careers Marquee in Library Square
Building Your Resilience - The Art of Taking Care of Yourself
12:00 - 13:00, Careers & Employability Centre
Mindfulness with Chris McDermott
13:00 - 14:00 at Jubilee G30
---
Wednesday 6 June
Careers Drop-in
09:30 - 11:30, Careers Marquee in Library Square
What next after Sussex?
10:00 - 11:00, Careers & Employability Centre

Mini Careers Fair
12:00 - 15:00 in Library Square (or Meeting House if there is rain)
---
Thursday 7 June
Leadership Training Day
09:30 - 17:00, Careers & Employability Centre