Careers Fair 2022
Wednesday 2 November 2022
11am - 3pm
In-person at the American Express Community Stadium, Falmer
The Careers Fair 2022 is your opportunity to browse and speak to over 95 employers offering graduate roles, vacation work, placements, work experience and voluntary positions. The Fair will be a shared event with the University of Brighton, and will have organisations from a wide range of sectors.
Many exhibiting employers will be targeting students from any degree discipline, so it's an excellent way for all students and recent graduates to start exploring potential opportunities.
This year's event is sponsored by:
See our sponsor blogs on CareerHub SEO London | Focus Group | 15below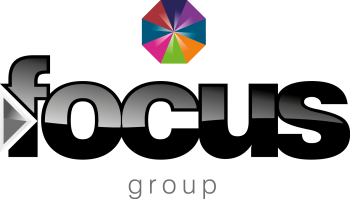 Download the Careers Fair app
The Careers Fair Plus app is your introduction to over 95 organisations attending Careers Fair, the opportunities they are offering and who they are looking to employ.
Using the app you can customise your fair experience based on the jobs you are looking on your course, plan your route to the stands you want to visit, and stay up to date with the latest news at the fair with push notifications.
Features:
Filter employers and opportunities by subject, sector, or area of interest and get straight to the employers who are most interested in you.
Interactive floorplans to locate who you want to speak to and plan your route in advance
Real time event updates and announcements so you'll never miss out on any news and changes before, during, and after the event.
Hints and tips to make the most of your fair like how to prepare, employers to speak to based on your school, and things to look out for.
Download now
Using the links below download the Careers Fair Plus app or visit the web-based version on your browser.
Select 'Student/Candidate' on the menu screen
Search 'University of Sussex' in the search box.
Select 'Careers Fair'.
Start planning your visit.
Details of how the app collects and uses your personal information can be found in their Privacy Policy here.
Prepare for Careers Fair

- Register for Careers Fair on CareerHub now.
- Download the Careers Fair App and see all of the organisations who will be joining us.
- Research the organisations you are interested in and the types of opportunity they are offering.
- Plan who you want to speak to and what you want to achieve by speaking to them.
- Think of some questions you may want to ask, such as what's it like to work in that role or team?
- Find out about the organisation's application processes in advance as this could also be a good talking point.
- Watch our video below on how to prepare for Careers Fair 2022



How to get to the American Express Community Stadium
The American Express Community Stadium is to the southeast side of Falmer station, and is easy to access via bus, train or from campus. Coming from Sussex campus, use the stairs to the right of the station entrance which will take you straight to the stadium. Follow the Careers Fair signage and you will enter at the Gate 6 entrance. You can see the location of the entrance on Google Maps.
See further detailed information on how to find the venue and accessibility and facilities on the stadium website.
Reasonable adjusments
We are looking at ways to improve accessibility for the event, for example supporting students who may require reasonable adjustments to speak one-to-one with a selection of employers.
If you would like to find out more about reasonable adjustments available please use this form and we will be in touch soon with further details.