TeachAllAboutIT Ltd wins New Business of the Year, at Business School sponsored Gatwick Diamond Business Awards
By: Serena Mitchell
Last updated: Friday, 11 December 2020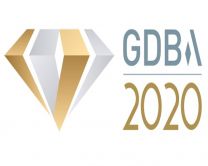 TeachAllAboutIT Ltd, a computer science online tuition and revision start-up has won New Business of the Year at the 12th Gatwick Diamond Business Awards 2020.
TeachAllAboutIT was founded in 2017 by Holly Billinghurst, a computer science teacher who now supports students full time through the online learning. The West Sussex based business provides digital textbooks, resources and access to online tuition and distance learning for GCSE & A Level Computer Science students.
The company was shortlisted, with two other finalists PRIMOtax Limited and The Company Connector Ltd, by a panel of judges from the University of Sussex Business School, sponsors of the award category.
Professor Debbie Keeling, Associate Dean of Engagement and chair of the Business School judging panel said: "All the finalists demonstrated strengths as start-ups in a challenging business environment. The panel was particularly impressed with TeachAllAboutIT Ltd's determination, drive and passion to start and grow a successful online learning business during tough financial times and uncertainty."
Gatwick Diamond Business Awards took place on 3 December 2020. It showcases the best of business in the Gatwick Diamond economic area stretching from Brighton to greater London, and Guildford to Tunbridge Wells.