Updating students on their education and feedback
By: Harvey Atkinson
Last updated: Friday, 31 July 2020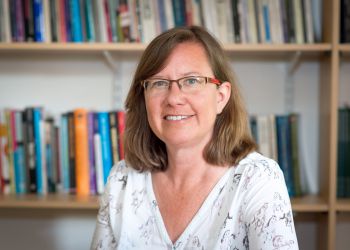 Today (31 July), Pro-Vice-Chancellor for Education and Students, Kelly Coate, sent her regular weekly email to all Undergraduate and Postgraduate Taught students. You can read the full email here:
Dear students
Some of you, such as our post-grads, are continuing your studies over the summer and many of you are now in the middle of the break. Whatever you are doing right now, I want to remind you the University's Student Support services continue to run throughout the summer. You can find out how to contact them via this page on the Student Hub and if you have any questions regarding your course please contact your School office.
As lockdown restrictions have begun to ease in the UK a key focus is the further re-opening of campus in September and you can keep up-to-date on our plans via the Autumn 2020 page on the Student Hub.
However, we know that some students may initially be unable to return to campus at the beginning of term. This may be due to issues such as being unable to travel to the UK; local lockdown restrictions; or a specific health condition that is currently requiring you to shield.
Should you find yourself in this position, please don't worry – we are currently developing our registration process to enable students who can't attend campus in person to let us know this when they re-register in September.
If your arrival is delayed because of Covid-19, you will be able to engage with your studies online and we will help explore alternative housing arrangements with you.
Please note students do not need to let us know if you are likely to be delayed in your return to campus until re-registration opens in September.
With best wishes
Kelly
Kelly Coate
Pro-Vice-Chancellor for Education and Students