Neuroscientist receives prestigious funding to set up lab at the University of Sussex
By: Jessica Gowers
Last updated: Monday, 18 May 2020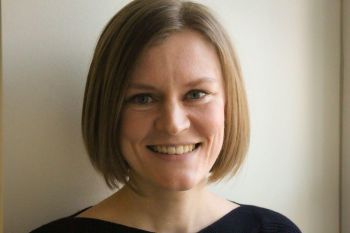 A rising star researcher has received funding from the Wellcome Trust to set up a new lab in the University's School of Life Sciences.
Dr Sylvia Schröder secured a Sir Henry Dale Fellowship from the Wellcome Trust as part of a scheme designed to support outstanding postdoctoral researchers who aim to become independent scientists leading their own groups.
Currently a postdoctoral researcher at UCL, Dr Schröder will join Sussex as a Principle Investigator later in the year.
She said: "I'm very excited to start my lab at the School of Life Sciences at the University of Sussex and I'm looking forward to joining a group of excellent and supportive researchers. I thank Wellcome for this opportunity and for supporting my research into how the brain integrates vision and behaviour."
Dr Schröder's research focusses on how the brain processes visual input in order to make decisions and produce motor outputs.
Along with colleagues at UCL, her research has shown that the earliest stages of visual processing in the brain, including the retina, are influenced by various behaviours such as running or engaging in a decision task.
Professor Sarah Guthrie, Head of School of Life Sciences, said: "I am delighted Sylvia has been awarded such a prestigious fellowship, enabling her to join our School; her skills will complement those in our sensory neuroscience and vision groups and we look forward to welcoming her to the Neuroscience subject group."
At Sussex, Dr Schröder will investigate the purpose and underlying mechanisms of behavioural modulation in the early visual system by using a number of state-of-the-art techniques such as two-photon imaging, electrophysiology, optogenetics and chemogenetics.