Sussex mathematician co-editor of latest PLoS collection on mathematics of infectious diseases
By: Justine Charles
Last updated: Tuesday, 10 March 2020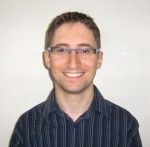 With an ongoing global outbreak of COVID-19, it is essential for scientists to be able to understand how the disease is spread, in order to develop optimal strategies for disease control and mitigation.
During recent months, Sussex mathematician Dr Konstantin Blyuss, working together with Sara Del Valle (Los Alamos National Laboratory, US), Jennifer Flegg (University of Melbourne, Australia), Louise Matthews (University of Glasgow, UK), and Jane Heffernan (York University, Canada), has co-edited a special collection of PLoS on "Mathematical modelling of infectious disease dynamics".
The collection, a collaboration between PLoS ONE, PLoS Biology, and PLoS Computational Biology, some of the world's leading journals, contains articles on various aspects of infectious disease dynamics, was published on 20 February 2020.
Articles already included in the collection consider problems of modelling within household disease transmission, analyses of dynamics of multi-strain and mosquito-borne infections, such as malaria and dengue, as well as the studies of emerging diseases and pressures on hospital resources.
Read more about the collection in a recent blog-post: https://blogs.plos.org/everyone/2020/02/20/mathematical-disease-dynamics/