Your wellbeing: 2020 vision - a cliché that has been waiting to happen
By: Sean Armstrong
Last updated: Friday, 10 January 2020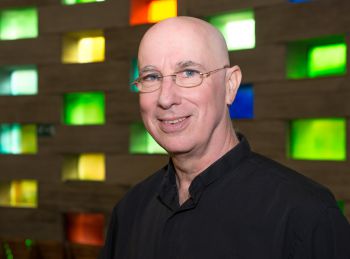 Vision has been a heartfelt issue for me since I was a child.
I was six years old when I got my first pair of glasses. I have the vaguest memory of the nun who taught my first grade class inviting me and another girl who also newly got glasses to stand in front of the class as she made a fuss of us. I was too young to be mortified but recall it as one of the few experiences of warmth involving this particular teacher.
Glasses have been the bane of my life. I did not like wearing them but I could not see properly without them. For a while in my late teens and into my twenties I would go about without my glasses – even managing to read without them – until the reality of my eyesight caught up with me. Vanity surrendered and I once again acquired a new pair that I wore only to read – though I should have worn them all the time. Now at peace with eyeware - and happily looking out on the world with welcomed clarity - my battle with glasses has ended.
Maybe that is why the metaphor of 'vision' has resonated with me. Vision statements, projects aiming to achieve targets set for particular years. I recall at one point in the late nineties a vision being set for my local community in Newham, east London that imagined what that urban area, its environment and services for the people of that area might look like in 2020. Austerity intervened and put pay to some of positive goals that were originally envisioned for the community. Visions sometime fail.
As 2020 begins and the cliché of '2020 vision' invariably rears its head, we all perhaps hold visions - or at least, if not clear 2020-like visions, vague intuitions - for what we would like to see unfold in our lives and the world. I can't honestly say that I have anything like a clear vision – though I have cautious hopes for the American elections in November 2020. But am quite prepared to be utterly disappointed – a consoled despair, of sorts. But I do hope to contribute in whatever small ways I am able to making my corner of the world a better place.
But I can't say that I have made any particular resolutions prompted by the new year apart from the usual intentions to complete work started and make measurable progress in my research work, etc. One friend of mine expressed her own cynicism on the subject of new years' resolutions by way of suggesting that in the new year she is going to open a new gym called 'Resolutions': for the first two weeks it will be full of exercise equipment. Afterwards it will all be replaced by a well stocked bar.
However clear or vague your own visions for 2020 may be, here is wishing you all the best for a year replete with light, love, success in whatever you set your hand to and good reasons to hope.
Now, to hit that new gym!