Broadcast: News items
Volunteer with REDS to promote healthy relationships and sexual consent
Monday 4 to Friday 10 February is Sexual Abuse and Sexual Violence Awareness Week. This week is designed to raise awareness of sexual abuse and sexual violence, and the fact that #itsnotok.
Sexual violence is a broad term which can include any kind of unwanted, non-consensual sexual touching or harassment. This could include rape, sexual assault or any kind of verbal, emotional or physical abuse of a sexual nature.
University is a time for learning and discovery; you will meet new people, have new experiences and form new relationships. We want you to have an enjoyable and safe time at Sussex, which is why we want to have a conversation about relationships, sex and consent.
At Sussex, we are working as a community to promote our REDS values: Respect, Equality, Diversity and Safety. We are currently looking for a group of friendly, passionate and diverse Sussex students to become REDS volunteers and promote these values.
If this sounds like something you might be interested in visit the REDS web pages for more information about the role and how to apply. The deadline for applications is 9am on Monday 18 February.
We have also worked with the Students' Union to produce the Let's Talk About Sex and Relationships booklet, and all students can complete the free Consent Matters online course.
You can find more information about sexual abuse and sexual violence, and how to access support, on the Student Wellbeing web pages, or talk to a Student Life Advisor in the Student Life Centre.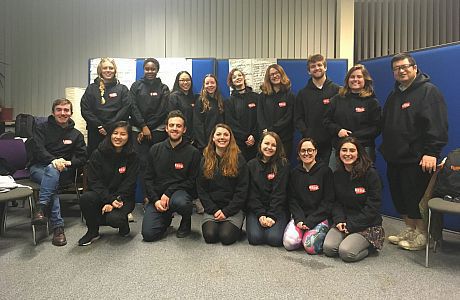 The Student Wellbeing Team provide information, resources and initiatives which support you to make the most of your time at Sussex. Find out more at www.sussex.ac.uk/wellbeing
---
If you'd like to leave a comment, enter your ITS username, password, and your comment. The comment may need approval before it is displayed, so don't expect your comment to appear right away.
By submitting a comment you are agreeing to the Acceptable Use Policy.