The Sussex Asia Centre welcomes Professor Haiyun Zhang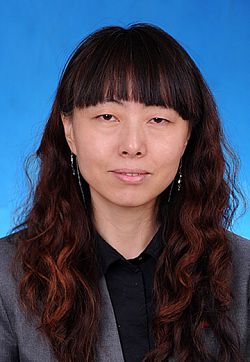 The Sussex Asia Centre is delighted to welcome Professor Haiyun Zhang from Qinghai Nationalities University in China as our Visiting Professor. Professor Zhang is a director of Social Science Management Centre at her university where she also leads three research centres: the Central Asia -Turkmenistan Research centre, the Tibetan Buddhism and the Himalaya Mountain National Research Centre, and the Tibetan Buddhism and China-Mongolian Cultural Exchange Research Centre.
Professor Zhang's central research interests lie across the fields of history, bilingual education, religion, and other cultural practices in general in the pastoral areas of Tibet, Qinghai, and Mongolia. She has published many articles and books, including most recently, A Survey of Bilingual Education in Qinghai Minority Areas (Henan People's Publishing House, 2017); A Survey of Socio, Economic, Culture and Regional Development in Tibetan and Qinghai Pastoral Areas ( Qinghai People's Publishing House, 2017) and; Research on the Root System of National Culture in Qinghai - Tibet Plateau and Its Image Practice ( Henan People's Publishing House, 2015).
Professor Zhang will be at Sussex until September 2018. She is looking forward to meeting as many scholars and students during her stay as possible and hopes to build long-lasting academic exchanges as a result. Professor Zhang's email address: hz235@sussex.ac.uk

---