Duo of appointments boosts impact of University's Rudd Centre
Posted on behalf of: Rudd Centre
Last updated: Thursday, 1 February 2018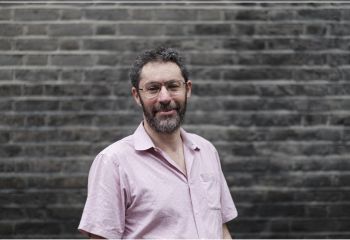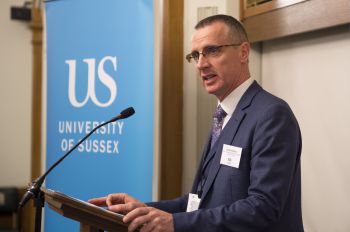 Two new senior appointments should boost the impact and effectiveness of the University's Andrew and Virginia Rudd Centre for Adoption Research and Practice (Rudd Centre).
Professor Leon Feinstein has been appointed as Honorary Professor through the Centre.
Professor Feinstein is currently Director of Evidence in the Office of the Children's Commissioner for England. He is a Sussex Economics alumnus.
In his honorary role, he will work with schools and departments across the University. Professor Feinstein was formerly the Director of Evidence at the Early Intervention Foundation; he has also worked as chief analyst in the Cabinet Office's Implementation Unit and in the Prime Minister's Delivery Unit, amongst other senior government positions.
Professor Feinstein says: "I am hugely looking forward to going back to Falmer and to starting this new association. Sussex provides a tremendous academic base for working with people across policy, practice, research and science, as well offering unique undergraduate and postgraduate training potential through this role. I am excited by the opportunity that this position presents to improve both science and future policy advice."
Director of the Rudd Centre, Professor Gordon Harold, has been appointed as Head of Strategic Policy for the Association of Child and Adolescent Mental Health (ACAMH). ACAMH is a world-leading charity that sets best practice for practitioners who look after children and young people with mental health problems.
Through this new role at ACAMH, Professor Harold will lead a group of pioneering researchers and practitioners who support children's and adolescents' mental health.
He will have a particular emphasis on working with young people, their parents and families as well as practitioners,. Professor Harold will work with schools and other agencies in order to improve outcomes for children.
Professor Harold said: "I am very proud that the work of the Sussex Rudd Centre continues to develop new and exciting opportunities that bring national and international attention to its world-leading research, practice and policy activities. I am thrilled that Leon Feinstein has been appointed as an Honorary Professor. It's wonderful to have someone of his calibre and experience working with us at the University of Sussex.
"The people we support – children, young people, families and the professionals who work to improve outcomes for those who experience specific challenges and disadvantage – our colleagues and students, will all feel the benefit of Leon's expertise."
Professor Michael Davies, Pro-Vice-Chancellor for Research at the University of Sussex, said: "I am delighted by Professor Gordon Harold's appointment as Head of Strategic Policy for the ACAMH, which is in acknowledgement of his internationally recognised research and policy interventions in children's and adolescents' mental health.
"Since becoming its inaugural Director, Gordon Harold has established the Rudd Centre as a leading organisation for advancing scientific knowledge, practice improvements and policy developments around vulnerable children and families. The appointment of Professor Leon Feinstein as an Honorary Professor will enhance the activities of the Centre and help it to translate its research into real-world applications for the benefit of society."
If you'd like to leave a comment, enter your ITS username, password, and your comment. The comment may need approval before it is displayed, so don't expect your comment to appear right away.
By submitting a comment you are agreeing to the Acceptable Use Policy.