Recent Sussex graduate launches innovative social commerce app
By: Tom Furnival-Adams
Last updated: Tuesday, 3 January 2017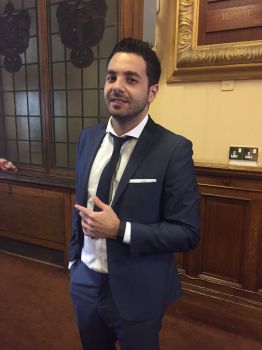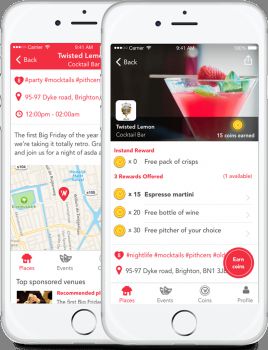 A recent graduate of the MSc Entrepreneurship and Innovation course at the University of Sussex has launched an innovative social commerce app employing other Sussex graduates.
Samet (Sam) Erpik is the co-founder of the recently launched WhotNow app, the fruit of a long year of hard work and perseverance, setbacks and support - all while completing an MSc degree in Entrepreneurship and Innovation.
WhotNow was founded by Sam and his business partner Luke Ballantyne, after they realised the potential of creating an app that would link customers to their favourite entertainment venues in a much simpler and cost-effective way.
Having completed his BSc in Computer Games and Multimedia Environment at Sussex, Sam felt the need to match his technical abilities with business skills. This is the reason he applied for an MSc in Entrepreneurship and Innovation in 2015-16. His idea for this app became central to his MSc studies, in particular his assignment for the New Venture Creation and Simulation module, where Sam had the chance to develop it further and pitch it to a panel of academics and entrepreneurs.
As Dr Mirela Xheneti, the Course Convenor of the MSc Entrepreneurship and Innovation, recalls: "Sam's pitch generated a lot of interest in the audience. It was one of the few student presentations that fully engaged both students and entrepreneurs in the audience. Sam presented it very passionately and was very welcoming of everyone's input."
The app also became the focus of his end-of-year research project, where he analysed the role of social networks in facilitating the product-innovation process in high-tech start-up companies such as WhotNow.
Dr Marv Khammash, who supervised Sam, stated: "Supervising Sam was an enriching experience for me as his project combined the use of theories with their practical application in a real start-up setting. I am very pleased to have been part of Sam's entrepreneurial journey and look forward to hearing about the growing popularity of WhotNow."
Since September 2016, when the app was fully launched with seed funding from industry leaders in Brighton, the business has grown exponentially from being a simple recommendation service to a reward-based app that incentivize users for sharing their social media experiences.
This growth would not have been possible without the appointment of two other Sussex graduates – David Banks and Horace Keung from the School of Engineering and Informatics, increasing the technical ability of the team and adding new and exciting features to the app.
Sam's story is testimony to the opportunities the University of Sussex offers for advanced technical and entrepreneurial skills that lead to exciting and promising future careers.