Professor Onora O'Neill (Baroness O'Neill of Bengarve)
By:
Last updated: Monday, 16 July 2012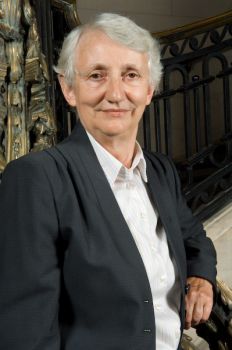 Professor Onora O'Neill is made Doctor of Letters for her contribution to public service and advocacy of the importance of higher education in the UK (Friday morning, 20 July 2012).
She is a philosopher and a crossbench member of the House of Lords.
She was educated at St Paul's Girls' School, London, studied Philosophy, Psychology and Physiology at Somerville College, Oxford, then went on to complete a doctorate at Harvard. She was the Principal of Newnham College, Cambridge between 1992 and 2006, and remains a Professor Emeritus of Philosophy.
Among many other appointments, she was President of the British Academy between 2005 and 2009 and chaired the Nuffield Foundation 1998-2012. She has served on the House of Lords Select Committees on Stem Cell Research, BBC Charter Review, Genomic Medicine and Nanotechnology and Food. She has written widely on political philosophy and ethics, international justice, bioethics and the philosophy of Immanuel Kant.
As well as her many honorary degrees, she is an honorary Fellow of the British Academy, a Foreign Honorary Member of the American Academy of Arts and Sciences (1993); American Philosophical Society (2003); Foreign Member, Royal Irish Academy (2003); Korrespondierendes Mitglied der Österreichischen Akademie der Wissenschaften im Ausland (2002); Leopoldina (2004); and Norwegian Academy (2006).