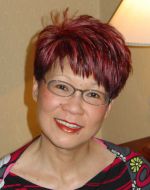 Dr
Puay Tang
Puay's research interests focus on the following. (1) Academic entrepreneurship (university-industry relations), which examines the strategies deployed by universities to exploit their intellectual assets, analyzes the evolving IP management practices by Higher Education Institutions, models of Technology Transfer Offices., and models for international knowledge exchange. (2) Effect of technologies on the IPR regime, such as on software patents and "digital" copyright. (3) Impact assessment and evaluation of program initiatives and research centres, investigation of the contribution of Social Sciences to policymaking, and the benefits of publicly funded research. (3) IT innovation, including cybercrime.
Taught a Masters course on Managing IP, which focused on how firms protect their IP, enforce their IP and strategies for managing firm intellectual assets.
Puay also supervises Master and doctoral thesis.