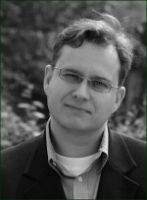 Prof
Martin Meyer
Biography
Martin Meyer is Professor in Business & Innovation and Head of Business & Management. Martin joined Sussex as doctoral student in 1995 and, after a stint abroad, again in 2003 as Gatsby Fellow for Technology Transfer. Prior to his current appointment, Martin held positions at Katholieke Universiteit Leuven (Belgium), Helsinki University of Technology (Finland), the Finnish Institute for Enterprise Management, and Linköping University (Sweden). Martin also worked in the private sector, for RAND Europe and Technopolis Group. Currently, he is an associate at Quotec, the technology consultants.
Martin holds visiting appointments at the School of Management and Organizational Psychology at Birkbeck - University of London, the Centre for Research & Development Monitoring at Katholieke Universiteit Leuven, and the SC Research Institute at the University of Vaasa. 
Research
Martin's research focuses on knowledge exchange, academic patenting and emerging science-based technologies. More specifically, he is interested in innovation in nanotechnology and the quantitative (bibliometric) analysis of science and technology and their interrelationships. He has managed and led more than 20 research projects and participated in more than 30. Martin has served on advisory boards and committees of a number of public and private sector organisations. He has published more than 40 articles in international, peer-reviewed journals and edited special issues in journals, such as Research Policy, Scientometrics and Research Evaluation. Martin is also one of the editors of Prometheus: Critical Studies in Innovation.
At Sussex, Martin has worked on the Gatsby Technology Transfer Fellowship and a follow-up project on IP management in UK universities. The main objectives of this research programme are to improve the understanding of university-industry technology transfer processes, and to contribute directly to the technology transfer activities of participating universities. As one of the first social scientists exploring nanotechnology, Martin has advised or worked for a number of international organisations and national agencies, including the European Commission, the UK Engineering and Technology Board, the Finnish National Technology Agency, and the Royal Swedish Academy of Engineering Sciences.
Other projects include studies on
the impacts of spin-out activities of researchers on their academic parent institutions,
the economic potential of and European competitiveness in nanotechnology,
the challenges associated with emergent technologies.
Teaching
Martin has taught a number of courses at undergraduate and postgraduate levels, including:
Science, Technology & Innovation Systems,
Strategic Management of Technology & Innovation,
Methodologies for Foresight & Management of New Technologies,
Service and Relationship Marketing,
Business-to-Business Marketing,
New Concepts in Marketing,
Managing Intellectual Property.
Martin has also supervised dissertations covering a range of topics, including the entrepreneurial university, university spin-outs, emerging and convergent technologies as well as selected themes in international marketing and financial performance analysis.
Role
Head of Department (Business and Management)
Deputy Head, School of Business, Management and Economics
Professor of Business and Innovation
science and technology indicators,
university-industry technology transfer, third mission, triple helix, academic entrepreneurship
intellectual property management,
science-based innovation, new technologies (especially nanotechnology), technological systems, sectoral systems of innovation,
programme evaluation.