What could your legacy be?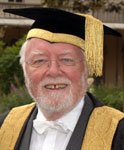 "May I urge you to join Sheila and me in supporting the University of Sussex through a lasting gift. I have been involved with Sussex for over 40 years, this means that the University has been very much part of my rather long life for almost half its span, and I feel very privileged that this has been so. The fact that two of our children also obtained their degrees at Sussex has given me a different and illuminating perspective in circumstances which, otherwise, would not have been within my experience. In the light of this, my wife and I have taken the decision to bequeath a sum to the University to help ensure that every student, whatever their background and wherever their birthplace, can continue to enjoy the best of teaching, research, facilities and environment."
The Lord Attenborough Kt CBE, Chancellor 1998-2008, Patron of the University of Sussex Endowment Fund
A history of philanthropy
The University of Sussex is founded on a strong tradition of charitable support. Helena Normanton campaigned tirelessly to establish a university in Brighton. She made the first donation to the Sussex University appeal in 1956, and bequeathed the capital of her trust to the foundation of the University upon her death in 1957.
"I make this gift in gratitude for all that Brighton did to educate me when I was left an orphan." - Helena Normanton, 1956
Is there a place for us in your Will?
Philanthropic gifts are an increasingly important way of underpinning the financial independence of the University and ensuring its continued success. By investing in the future of Sussex, you will be helping to ensure that the University continues to play its vital role. You will be making a lasting and significant difference to the University community and beyond.
How your legacy can make a difference
£500 could support the Sussex Fund and create an In Memoriam naming opportunity.
£1,000 would allow important equipment to be purchased. A bequest of this size could purchase a transcribing machine for students with disabilities.
£5,000 could fund undergraduate student bursaries. A legacy of £5,000 would at current fee levels, support a struggling student over a 5-year period.
£10,000 could fund an annual lecture series.
£100,000 could support up to two annual visiting professorships.
Who would you rather benefit from your assets after your death? Your University? Or the taxman?
Giving to the University can help minimise your inheritance tax. Under the 1993 Charities Act, educational institutions, like the University, have exempt charity status, which means it can enjoy the same benefits as registered charities for tax-effective giving. A gift to your University is tax free and can reduce the tax you pay on your entire estate.
"My bequest reflects the considerable debt I owe to the University." - Robert Smith (AFRAS '75)
Other benefits
The advantages of leaving a legacy to the University of Sussex extend beyond financial benefits:
Leaving a legacy is an opportunity to continue a lifetime of support. Your critical role in the University's future success will live on for generations.
As secure funding, legacies enable the University to plan for the future.
You don't have to make a difficult choice between your family and philanthropy. Specifying a legacy alongside family bequests in your Will ensures you can give security to your family and continue to support the University for future generations.
You and/or your family members will have a lasting memorial.
Ways to give a legacy
Pecuniary - a simple legacy of a fixed sum of money to a named beneficiary.
Residuary - a share or percentage of your estate, after all pecuniary legacies, debts and other charges have been met.
Reversionary - a way of providing for family or friends and also benefiting the University. This involves leaving assets to a chosen beneficiary to use during their lifetime, with the whole or portion finally reverting to the University.
Non-money gifts - specific gifts in the form of stocks and shares, works of art and other valuables can also be bequeathed to the University.
Conditional - addresses the possibility that you may survive all your named dependants. It would ensure that, in this event, your estate would be left to the University and to any other beneficiaries you name.
In all cases we advise you to seek independent professional advice when making or updating your Will.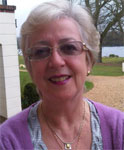 "Because of the current inheritance legislation it's possible to make charitable donations before inheritance tax liabilities are calculated. It seems only too obvious that leaving money to the charities you favour helps them, and it means that your legacies go where you want - rather than into an anonymous pot of money for UK plc...
A legacy is a good way to help others and give something back to the next generations - so if Sussex University was an important part of your life - help it after you've gone." - Dinah Garrett (EURO '71)
Sharing your vision
If you are considering providing, or have already decided to provide a gift to Sussex by way of a legacy, we would be grateful if you could take a moment to print out and fill in our Pledge Form [pdf 894k]. This is by no means legally binding, but offers us vital assistance with our long-term financial planning and also allows time to make sure that any wishes you have can be fully implemented long into the future.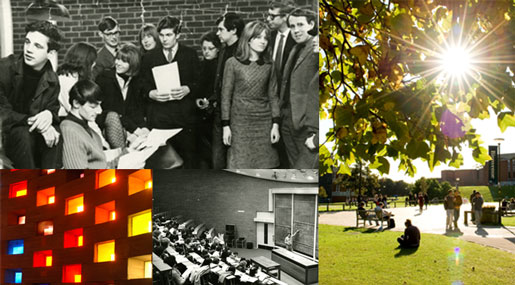 If you would like any further information about leaving a legacy to the University of Sussex, or for a confidential discussion, please contact:
Mary Connolly
Development and Alumni Relations Office
University of Sussex
T: +44 (0) 1273 876574
E: m.connolly@sussex.ac.uk