Teaching and Learning Experience at Sussex
One of the best ways to learn about teaching is to talk to other teachers. Teaching and Learning Experience at Sussex (TaLES) events are designed to let you do just that.
With a mixture of sign-up and drop-in events, these sessions are your chance to talk to and learn from your peers and colleagues - new and experienced - about what about makes for good teaching and learning in Higher Education - all with a free lunch!
My teaching ethos: Pedagogy into practice

Dr Jackie Grant – (Teaching Fellow in MPS, Convenor of MPS Starting to Teach)
Dr Benjamin Everly (Senior Lecturer in BMEc)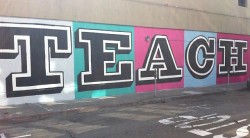 For our first TaLES lunchtime this year, we explore the how our own understandings of education can inform how we teach and work with students.
What the term 'pedagogy' means in our day to day teaching?
What core ideas about learning and teaching shape our work?
How do our ideals about the purpose of Higher Education inform what we do?
How do we balance our ideals with the realities of university teaching?
We'll be joined by Dr Jackie Grant and Dr Benjamin Everly, who will talk how their pedagogical ethos shapes their teaching. We'll explore how bigger ideals can inform our work with undergraduates and PhD students about to start teaching at Sussex, and take a closer look at the idea of 'discomfort' as being core to learning.
We'll then open the floor for general discussion in which we explore the various understandings of teaching and learning that inform our work with students and how we put our ideas about the purpose of education into practice.
Join us by booking your place
here
.
---
Date: Friday 13 October 2017 | Time: 12:00 - 13:30 | Venue: The Quiet Room, The Meeting House
Other teaching and learning events and groups 2016-17

TaLES 2016-17 series

Teaching as part of our university career - Wednesday 03 May 2017 - 12:00-13:30

As we reach the end of the teaching year, we consider the different ways in which teaching can contribute to a university career, whether we're in teaching-focused roles, research-intensive posts or trying to maintain a balance between teaching and research. Among other things, we'll consider:

How can our work in teaching-focused roles support our applications for permanent or more senior roles?
What are the avenues open to us through our teaching experience in higher education?
How do we balance our research and teaching interests in daily life and in developing our CVs?

We'll be joined by Dr Tamsin Hinton-Smith (Senior Lecturer in Higher Education, School of Education) who will share her career path to senior lectureship with us, as well as offering insights from her work with early career researchers and academics on the PGCertHE at Sussex. We'll also be joined by Dr Liz Sage (Teaching Fellow in Higher Education) who will introduce us to the various ways to gain national recognition for our teaching experience and strengthen our CVs, and the Career and Employability Centre to help us think about how to develop our CVs and potential avenues for continuing our career development.

We'll then open the floor for general discussion of the different routes we're taking in our careers and the potential challenges and surprises we're encountering along the way

---

Decolonising Higher Education: What does this mean in practice? TaLES at the Sussex Teaching and Learning Conference 2017

This session TaLES contributes to the Sussex Teaching and Learning Conference 2017 by looking decolonising HE in the context of the conference's focus on inclusive teaching. We bring together student and staff voices to explore what 'decolonising' means in higher education. We build on dialogues started earlier this year at the Student Union's Decolonising the Curriculum conference and ask how these can inform our understanding of what inclusive teaching can be.

How do our current practices impact on students' learning and identity?
What kind of practical steps can we take in our day to day teaching to help bring about a wider change in HE culture?
How does the decolonising agenda sit with the inclusive approach?
How do we negotiate the tension between our expertise and decolonising our teaching?

We'll hear from staff and students at Sussex about the barriers they've encountered in their teaching and learning, and the ways in which they have worked to bring about change, from small changes in day-to-day teaching through to facing the larger sector-wide challenges. We'll then open the floor for group-wide discussion and your chance to share your experience, ask questions and learn from colleagues and students from across the University.

Want to join the conversation?

---

Postgraduate teaching and Critical University Studies - Thursday 30 March 2017 - 12:00-13:00

Dr Sam Solomon (Lecturer, Winner of 2015 Student Led Teaching Award, School of English)
We turn our focus to working with postgraduate students this week, as we consider what supporting teaching and learning looks like after undergraduate education. In particular, we'll ask:

What does engaging postgraduate teaching look like?
How do we support students in becoming independent researchers through our teaching?
How do we teach people whose expertise and experience is similar to our own?
How do we negotiate student expectations of hierarchy and the academy in postgraduate teaching?

Dr Sam Solomon will be starting today's discussion, talking about his work with postgraduates which led to his Student Led Teaching Award for Outstanding/ Innovative Postgraduate Teaching. Sam will also touch on his work with Critical University Studies, introducing us to a field of study that seeks to analyse and question the structures that underpin the academy as we currently understand it.

We follow this with an open forum in which we consider any aspect of postgraduate teaching and learning, from being a PhD student and a teacher, through to supervising student research and offering pastoral care.

---

The International Classroom Tuesday 14th February 2017, 12:00 - 13:30


Yeyang Su (Associate Tutor, PhD candidate in Global Studies)
Tab Betts (Learning Technologist, Winner of Most Innovative Teacher Award, University of Brighton 2016, former Head of English, College of International Culture, South China Normal University

This week, we take a closer look at the international classroom, its specific challenges and the opportunities having a broad range of language skills and learning cultures offers us for teaching and learning.

How do we support students who are learning in their second language?
What are the specific challenges of teaching in a second language and do we address these?
How can we use the strengths of an international classroom to best effect in our teaching and learning activities?

To begin our discussion, we have two speakers sharing their experience of teaching and learning in contrasting international contexts. Yeyang Su (PhD Candidate in Global Studies) will talk about her work as an AT here at Sussex and the particular issues she has faced teaching as an international associate tutor, while Tab Betts (Learning Technologist, Winner of Most Innovative Teacher Award, University of Brighton 2016) will talk to us about his experience teaching at universities across China, including South China Normal University (Canton, Guangzhou, Guangdong Province) and Sun Yat-Sen University.

We then open the floor for a group wide discussion of experience and techniques for teaching and learning in the international classroom.

---

Sussex's Teaching and Learning Fiesta! Celebrating the launch of Sussex's Teaching and Learning Toolkit Study Direct site - Tuesday 31st January 2017, 12:00 - 13:30


We start the new term with a celebration as we launch Sussex's new Teaching and Learning Toolkit, a Study Direct site dedicated to supporting our teaching and learning activities. Produced by people teaching at Sussex for people teaching at Sussex, the site aims to be a central resource for finding advice and support around teaching and learning.

So come and join us for an afternoon dedicated to showcasing the range of support we have for anyone involved in teaching and learning activities at Sussex. The afternoon includes

A taster of the new Teaching and Learning Toolkit - get hands-on and hear about our plans to continue developing the site
Presentations from Technology Enhanced Learning, Skills Hub and the Library about how they can support our teaching
A teaching and learning support fair - your chance to find out who can help you teach
Food and refreshments served throughout the afternoon

Stop by and find out what's going at Sussex around teaching and learning - and have your say about what support you'd like to see!

Full programme:

2:00 - 2:10 - Introducing the Teaching and Learning Toolkit - Liz Sage (Teaching Fellow in Teaching, Learning and Assessment in HE)

2:30 - 2:40 - Introducing The Library's teaching and learning support - Suzanne Tatham (Academic Services, The Library)

3:00 - 3:10 - Introducing Technology Enhanced Learning - The Sussex TEL team

3:30 - 3:40 - Introducing Skills Hub - Clare Hardman (Skills Hub, Careers and Employability Centre)

4:00 - 4:15 - Introducing the Teaching and Learning Toolkit - Liz Sage

---

Supporting the transition: Teaching foundation and first year undergraduate students - Tuesday 29th November 2016, 12:00 - 13:30


Dr Graeme Pedlingham (Convenor of Foundation Years in Arts and Humanities, Social Sciences, BMEc and Psychology; Teaching Fellow)

In our first lunchtime TaLES session, we focus on teaching students who are coming to university for the first time and how we help them make the transition between school and work to higher education.

What do students coming to university for the first time face and how does this effect their learning?
What kind of teaching approaches help foundation and first year students become less teacher-focused and more independent learners?
What can we do to help students understand and feel confident in a university context?

We'll hear from Dr Graeme Pedlingham, the convenor on Sussex's integrated Foundation Year and Teaching Fellow in the School of English. He'll share his experience of working with students making the transition from school to university, and offer us insights into the particular challenges students new to higher education face.

We'll then open the floor for general discussion, giving you the opportunity to ask questions and share ideas and techniques for teaching foundation and first year undergraduate students.

---

What is research-led teaching?: Pedagogical Research at Sussex Showcase - Thursday 17th November 2016, Arts A 103, 16:00 - 18:00
We kick off this academic year's Teaching and Learning Experience at Sussex series by asking what exactly is research-led teaching? Through a showcase of colleagues' work from across the University, we examine the concept of research-led teaching by considering both how our subject-area expertise shapes our pedagogy and how research into pedagogy can shape how we teach our subjects.

Our first two speakers have recently completed the Postgraduate Certificate in Higher Education here at Sussex and will be talking about their resulting research into pedagogy.

Dr Sabrina Gilani (Lecturer in Canadian Law) will be talking about her research into the relationship between 'interest' and 'learning'. She draws on this relationship to examine the global popularity of the TED Talk platform, and uses the strategies employed by TEDsters to evaluate and inform her own teaching practices.

Dr Mo Moeini (Lecturer in Information Systems at BMEc) will report on his co-authored work with Professor Sue Newell into the nature of contribution behaviour in virtual team projects. He'll report the findings of their pilot longitudinal study which uses a novel learning analytics tool to examine two dysfunctional behaviours found in project teams, free-riding and the lone wolf, and discuss the preliminary implications of their study for monitoring and managing student teams especially in undergraduate modules.

We'll also hear from Professor Gillian Hampden-Thompson, Director of the Centre for Teaching and Learning Research (CTLR) about the Centre's Research into Practice initiative to engage teaching fellows in scholarship and evidence-based teaching.

We'll then open the floor for a general discussion of the way research into teaching and learning can support our pedagogical practice and explore avenues for collaboration around researching pedagogy at Sussex across our disciplines.

TaLEs Spring/Summer 2016 series

Assessment, marking and feedback strategies
Dr Liz Sage (Teaching Fellow in Higher Education, Winner 2014 Teaching Excellence Award)

In the last of Spring 2016 TaLES series, we get ready for the impending assessment period with a session dedicated to assessment, marking and feedback. We'll think about:

How do we managed our marking workload alongside our other commitments?
What techniques do people use for making sure their marking is fair, on-time and that their feedback is effective?
How does understanding the purpose of an assessment help us produce the kind of feedback students find useful?

These are just some of the questions that crop up at this time of year and this is your chance to ask other markers - experienced and brand new - how they face the challenges of the marking-feedback process.




What works for me in teaching
Dr Denise Turner (Winner of three Student Led Teaching Awards 2015-16, Teaching Excellence Award 2015/16, Innovation in Teaching Award 2015/16 and Technology Enhanced Learning Award 2015/16)

In the second session in the Spring TaLES series, we focus in on innovative, inventive and inspiring teaching techniques. We'll examine:

What kind of tools and teaching methods are people using to get students engaged?
How can we bring dry or abstract material to life in the classroom?
How do we avoid asking students to do the same activities week after week?
What happens when being inventive doesn't work?

To open, we hear from Dr Denise Turner, winner of a Teaching Excellence Award 2015, about the innovative approaches she's used in her teaching. She shares her experience of using technology for effective teaching - as well as what happens when it doesn't go to plan - and talks about the methods she's used to inspire her students. We then open the floor to share the ways we've experimented with different teaching methods and tools - giving you a sense of what works, what doesn't and what you might like to try yourself.


Classroom Dynamics

Panka Bencsik (Graduate Teaching Assistant, PhD researcher in Economics, Organiser EAT)

We kick off the Spring TaLES series with a session dedicated to classroom dynamics. For instance:

How do we get students to engage in sessions and teaching activities?
How do we deal with reluctant or disengaged students and classes?
How do we manage students' interactions with each other and with ourselves?

We'll hear from Panka Bencsik about her experience of teaching so far. Drawing on her work as a Graduate Teaching Assistant in BMec and her experience organisng the EAT (Educate and Teach) sessions for new teachers in BMEc, Panka will share her ideas about what's worked and what hasn't when it comes to managing a classroom.

We then open up the floor, giving you the chance to ask questions, share ideas and learn from your fellow HE teachers about techniques to help you with your own teaching.

TaLES Autumn 2015 series

Christmas TaLES for ATs, GTAs, Teaching Fellows and PhD students teaching at Sussex


Who: All those new to teaching at Sussex

What: Focus on marking, feedback and assessment and managing our workloads over the festive season

When and where: Weds 9th December, 12:00 - 13:30 (drop-in at any point), Jubilee G22

The discussion: We had a rather small turn out for our second TaLES session, which meant we were able to address some of the specific concerns raised by those who came. We focused on marking, assessment and feedback, with associate tutors and teaching fellows sharing their experience of the marking process with PhD students who are due to start teaching next term. Discussion moved between tips for time-management when you've got a stack of exams to mark through to some of the more ethical questions around what makes good feedback and how we deal with problems in assessment and submissions.

Inaugural Teaching and Learning Experience at Sussex for new teachers (TaLES)

Who: Liz Sage (Teaching Fellow in Teaching, Learning and Assessment in HE) and anyone new to teaching at Sussex

What: Introducing the Teaching and Learning Experience at Sussex series and hearing from ATs, PhD students, Teaching Fellows and other teachers at Sussex about the kind of informal support they'd find useful for their teaching practice.

When and where: Weds 18th November, 12:00 - 13:30 (drop-in at any point), Creativity Zone, Pevensey II

The discussion: In our firsr Teaching and Learning Experience at Sussex session, we gave the floor over to you so you could tell us what you would find useful in terms of informal support for your teaching. We heard from a mixture of PhD students about to start teaching, current Associate Tutors and Teaching Fellows about what they'd like us to offer and discuss in TaLES.

What people wanted from TaLES sessions:

Held at lunchtimes so people can stop by between teaching
Informal
Interdisciplinary - sharing good practice across the disciplines
Creativity Zone as a good space
Reassurance
Mid to late afternoon sessions
Lots of discussion
Mix of new and experienced teachers
Mid-week sessions
Short sessions
Wednesdays are good
Open discussions
Chance to get tips and advice from each other
Mock teaching sessions and exercises to practice for different kinds of session
Feeling supported before you start teaching

What people wanted advice about:

What is expected of me as a new teacher?
Teaching and assessing students with varied language skills
Reflection and self-correction techniques
What not to do!
Support for administration e.g. marking, making reasonable adjustments
Career development - building a CV
Teaching training - Starting to Teach etc.
Balancing teaching well and working efficiently
How will international tutors be received by students?
How do I handle all my different roles?
Awareness of rights and responsibilities that come with teaching roles

Suggestions for future topics included:

What does good teaching look like?
Teaching and marking when English is your second language
Internationalism in the classroom - working with students from global backgrounds
Tips on teaching and managing workloads
Marking and assessment
How do you work with a range of abilities in the same classroom?

Thanks to all those who contributed to our first session. Your ideas and suggestions will help us plan future TaLES sessions.
Contact Us

Have ideas for teaching and learning topics you'd like to dicuss in a TaLES session? Want to get involved with organising or speaking at a TaLES event? We'd love to hear from you.
Please contact Liz Sage (L.Sage@sussex.ac.uk) with any questions or suggestions.
Save
Save
Save
Save
Save
Save
Save
Save
Save
Save
Save
Save
Save
Save
Save
Save
Save
Save
Save
Save
Save
SaveSave